Greenbrier Government Solutions is a Small Business Administration 8(a) and HUBZone certified Center for Verification and Evaluation (CVE) Service-Disabled Veteran-Owned Small Business (SDVOSB) with a wide range of Federal contracts available to meet and exceed your requirement needs. These contracts include Government Wide Acquisition Contracts (GWAC), Blanket Purchase Agreements, and Indefinite Delivery/Indefinite Quantity (ID/IQ) contracts with other specific agencies.
Greenbrier Government Solutions uses the General Services Administration (GSA) Information Technology 70 Schedule which provides federal agencies with a simplified procurement vehicle to acquire innovative information technology services, telecommunications services, operations, maintenance, system development, programming, and administrative services. In addition to the IT professional services, GSA IT Schedule 70 includes products spanning a broad array of offerings: information technology; hardware; maintenance; maintenance of software; electronic commerce products; and security services.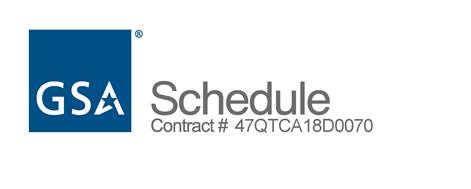 Greenbrier's GSA Schedule IT 70 (47QTCA18D0070) is available as a preferred supply source to the government agencies that outsource their procurement to GSA. GSA schedules offer customers many advantages including:
Streamlined acquisition process
Best-value source selection for IT services
Pre-negotiated prices, terms, and conditions
Single total solution provider for assessment, design, and implementation
CONUS and OCONUS Coverage
Our other Contracting Vehicles include the following:
Department of Veterans Affairs VISN 5 Cabling BPA (Prime)
Department of Veterans Affairs T4NG (Sub)
SeaPort Next Generation (NxG) (Sub)
Alliant 2 (Sub)
Army ITES-3 (Sub)
GSA OASIS (Sub)
Get the Latest News
Learn more about emerging trends in the IT industry and announcements from Greenbrier Government Solutions here.
Click Here
Contact Us
Please use the form below to send us an Email. We can also be reached at 888-600-4GGS (4447). We look forward to hearing from you.
228 Hatcher Road
Oceana, WV 24870

888-600-4GGS (4447)